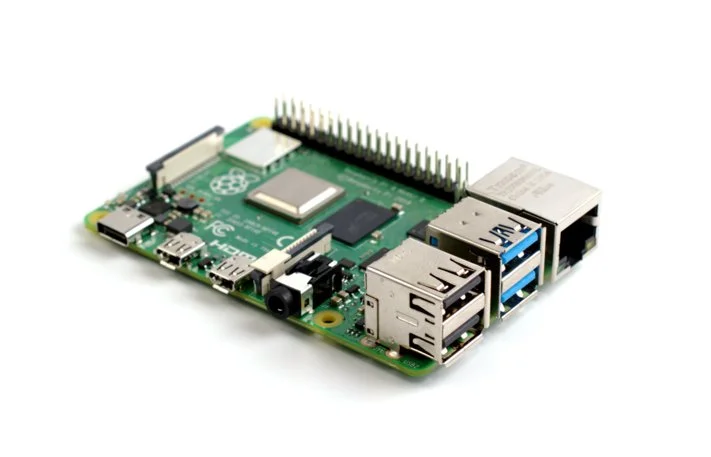 With its low cost of entry and relative simplicity to use, the Raspberry Pi quickly became one of the go-to single-board computers for enthusiasts after its initial release, with hardware specs that held back its wider adoption.
That changed with the release of the
Raspberry Pi 4 B
. This latest model is the most powerful hardware upgrade to date, opening up entirely new frontiers for applications.
5 ways to get the most out of your
Raspberry Pi 4
1. Desktop computer
It's technically possible to run a
Raspberry Pi
as a desktop computer, but older versions are relatively less powerful. With the Raspberry Pi 4, not only is the hardware faster overall, but there's also a pair of micro HDMI ports that support 4K displays. The maximum memory is 4GB, and all in all it's certainly enough for normal computing tasks.
2. DIY Streaming Media Box
While streaming players like Amazon's Fire TV and Roku are getting better all the time, it's probably better if you build your own. The Raspberry Pi 4's upgraded hardware and 4K display make the new Pi ideal for building a 4K streaming box.
3. Nostalgic gaming machine
With the help of the RetroPie project, older versions of the Raspberry Pi can play classic games. You can still play all those old games, but with newer hardware specs, it's possible to play older games with more hardware-intensive emulators.
4. Digital Audio Player
If you're a digital music lover, all you need is a Raspberry Pi and a USB DAC (Digital to Analog Converter).
Previous Raspberry Pi versions have been able to do this, but with the latest hardware, the software should decode high bitrate files more easily.
5. Steam Link Box
Valve may have discontinued its standalone Steam Link device, but that doesn't mean PC games can't be played on TVs. All that is required is to install the Steam Link app from the Valve website.
Summarize
The above five ideas are just a few of the many options, if you've thought about using a Raspberry Pi for a project before but don't think it's powerful enough, then try again. This tiny computer has always been powerful, and it is even more so now.