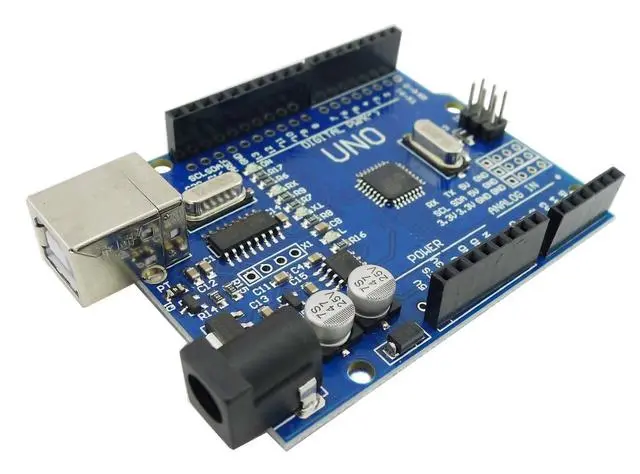 The name
Raspberry Pi
is well known in geek circles. The first Raspberry Pi product,
Raspberry Pi 1 Model B
, was launched in 2012. At present, Raspberry Pi has launched about 20 models of SBC (Single Board Computer), and also launched various accessories and
Raspberry Pi OS
operation. system. Let's take a look at how to choose the Raspberry Pi products on sale.
Raspberry Pi 4
: can support two monitor output
The Raspberry Pi 4, launched in 2019, remains the flagship. It uses Broadcom BCM2711 CPU, and is also equipped with 1 Gigabit Ethernet, 2 USB 3.0, 2 USB2.0 and dual micro HDMI ports, onboard Bluetooth 5.0 BLE and 2.4GHz/5.0Hz dual-band wireless WiFi module has 3 different capacity versions of 2GB, 4GB and 8GB can be selected. 8GB of RAM is enough to run 64-bit desktop Linux (such as Ubuntu) systems smoothly. The 40-pin GPIO interface provided by the first-generation Raspberry Pi can be used with various official and third-party HAT (Hardware Attached on Top) expansion boards to use a variety of peripherals, and even connect two monitor outputs at the same time.
Raspberry Pi 400
The Raspberry Pi 400 looks like a slightly thicker keyboard from the front, but it's essentially a complete microcomputer. The hardware is exactly the same as the 4GB Raspberry Pi 4, but the PCB version has also been redesigned to fit the keyboard case. Users only need a monitor and a USB mouse to get started.
Raspberry Pi Compute Module 4 series
If the user has a clear understanding of the field of use of the Raspberry Pi they buy, they do not need to buy a full-featured Raspberry Pi 4 with a higher price. The Compute Module 4 series will be more suitable.
The CPU, storage capacity, and wired network connection of the Compute Module 4 series are the same as those of the Raspberry Pi 4, but is there built-in eMMC storage? Do you need WiFi? Users can choose by themselves. In addition, the Compute Module 4 removes the USB 3.0 port and replaces it with a PCIe interface, which can connect external storage devices, network cards or graphics cards, and the standard board pinouts make it easy for users to debug devices.
Raspberry Pi Zero 2 W
The Raspberry Pi Zero 2 W is the latest addition to the Raspberry Pi family and the cheapest Raspberry Pi product. In order to reduce costs, it uses the self-developed RP3A0 chip, while simplifying the design and reducing the PCB area. Ports include a USB power port, a USB-OTG connector, a standard CSI-2 camera port, and a micro HDMI port. Unfortunately, the storage capacity is only 512MB, and the GPIO ports require soldered connectors to use.
The Raspberry Pi Zero 2 W is ideal for smart home applications from security cameras to Bluetooth speakers, and other IoT projects.
Education: The Raspberry Pi 400 is a low-cost, full-featured desktop Linux computer that can be used with the addition of a mouse, a large USB stick, or a removable hard drive and monitor.
Maker enthusiasts: Raspberry Pi 4 is the most suitable choice for maker projects. It is recommended to start with the 4GB or 8GB version.
Enterprise: Enterprise developers can choose from Raspberry Pi Compute Module 4 with different configurations, and after adding various other third-party expansion components, they can meet the individual needs of enterprises at a low cost.
Beginners: The lowest-priced Raspberry Pi Zero 2 W is the best choice for beginners to get in touch with the Raspberry Pi, with complete basic functions.
Besides Raspberry Pi, what else can you choose?
Arduino
Arduino is an open source electronic prototyping platform that includes hardware (various models of Arduino boards) and software (Arduino IDE). Because of open source reasons, many companies have produced copies of various circuit boards after modifying the original design.
Because of the advantages of Arduino, many professional hardware developers either buy ready-made, or commission their own Arduino boards to develop their projects and products. At present, Arduino has entered hardware, Internet of Things and other development fields, university projects, automation, software, and even art majors.
micro:bit
micro:bit is a microcomputer development board specially designed for youth programming education launched by the BBC. The BBC hopes that the micro:bit can be used as a springboard for basic learning of programming, allowing students to master the programming knowledge and further use the more complex Arduino and Raspberry Pi.
At present, there are a large number of programming training programs in China that teach teenagers to use Scratch programming software equipped with micro:bit.
KIWI Board
Axiomtek, an industrial computer company, has launched an SBC called KIWI Board, an X86 platform, using Intel's dual-core Celeron N3550 processor, the specific model is KIWI 310. The product uses 8GB of LPDDR4 memory and 64MB of eMMC storage. N3550 is based on Apollo Lake architecture, 14nm process, default frequency 1.10GHz, turbo frequency up to 2.4GHz, 6W TDP. In terms of expansion, there are two USB 2.0 ports, two USB 3.2 ports and a Type-C port that supports power supply. In addition, Mini HDMI 2.0 supports 4K@60, and the network is equipped with Gigabit LAN. It also includes a 40-pin GPIO, a standard M.2 Key E 2230 and a PCIe interface to support 5G module expansion.
In terms of system ecology, it supports Android, Linux and Windows operating systems. The official price has not yet been announced.